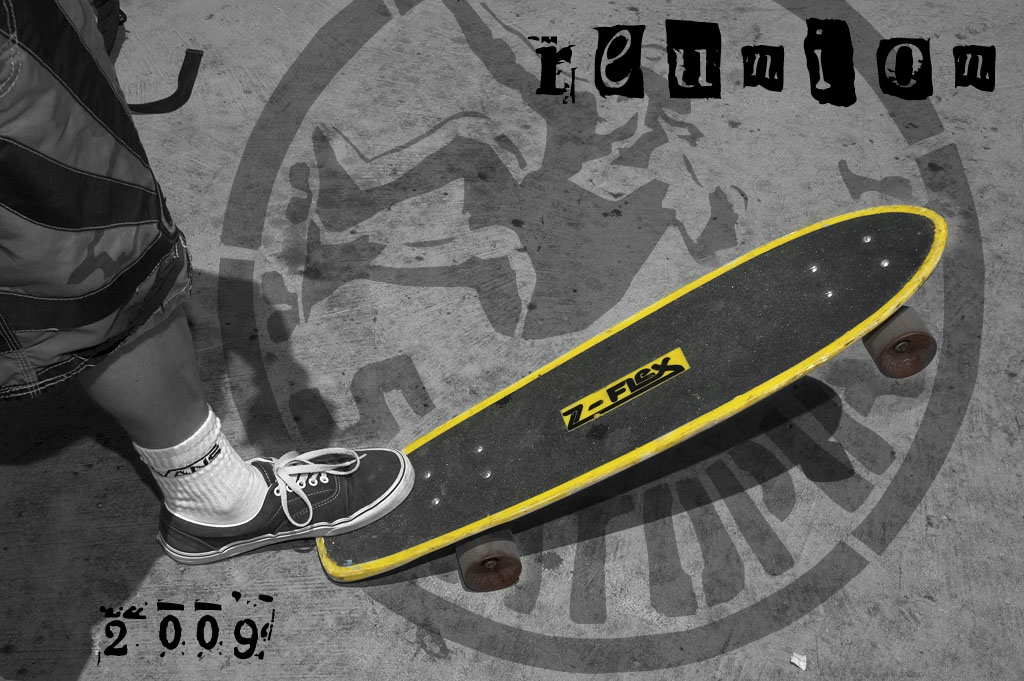 Thank you to all who came out to celebrate the Skatopia 70's skatepark reunion #5. Thank you to the Skateboard Pros who showed up - Waldo Autry, Lonnie Hiramoto, Jon Jon Bryant, Jim Gray, Jay Smith, Salba, Chris Strople. Thank you for bringing the food drinks and easy ups. Thank you Kelly Bellmar for screening the shirts. Thank you to all who brought Skatopia memorabillia and Skatopia stories. Thank you to team T.W.A.T.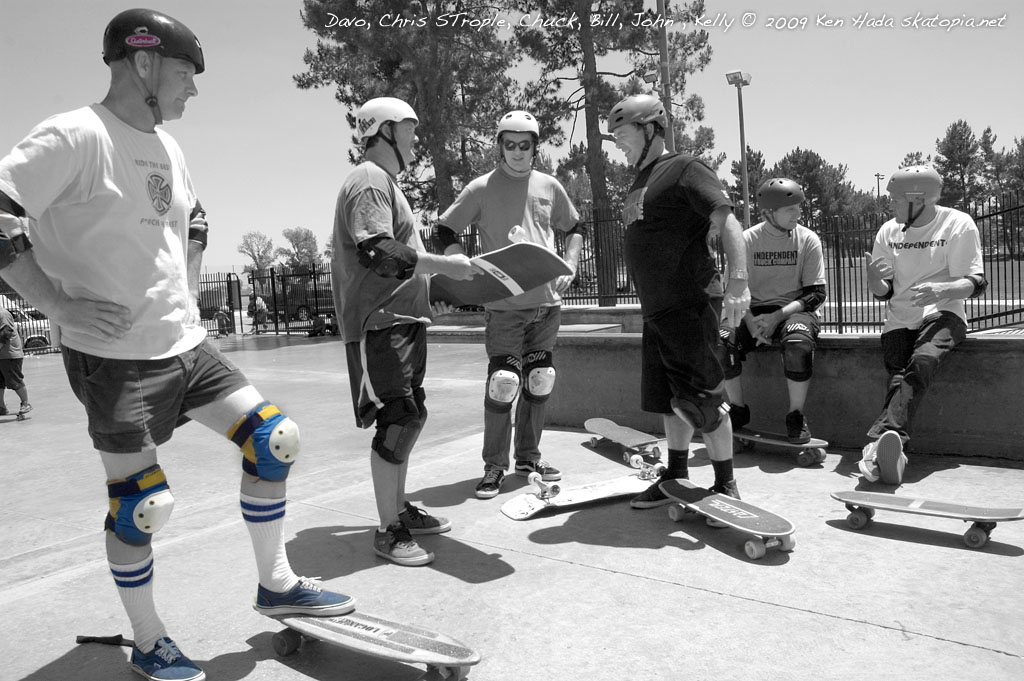 Dave "Davo" Hegstrom, Chris Strople, Chuck Hults, Bill Billing, John Woller, Kelly Bellmar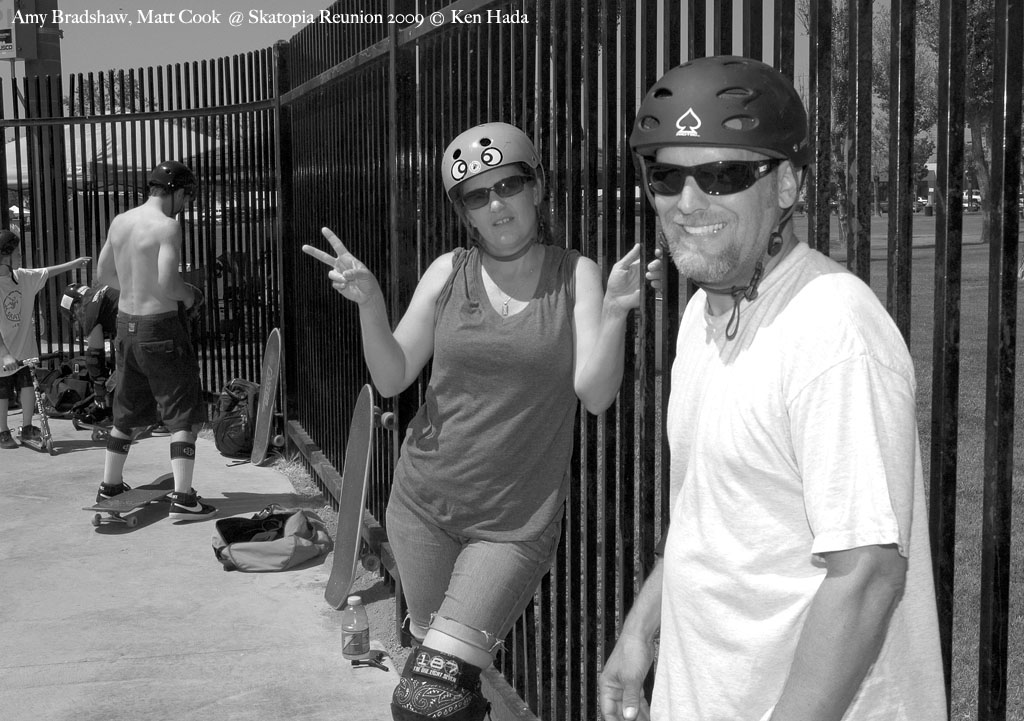 Amy Bradshaw, Matt Cook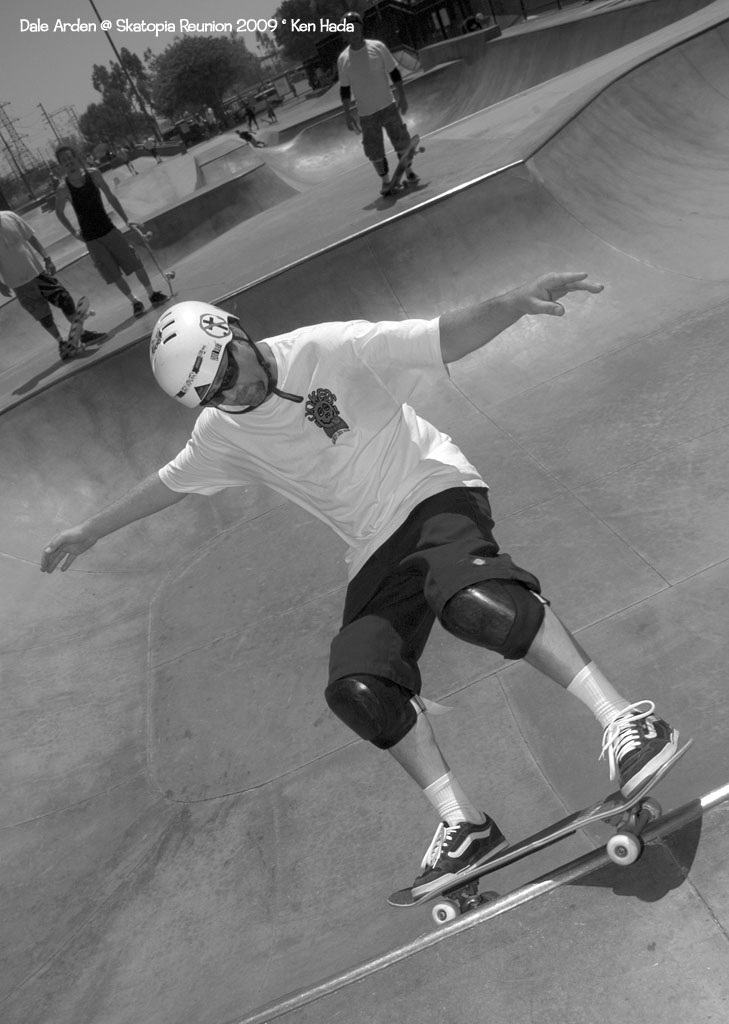 Dale Arden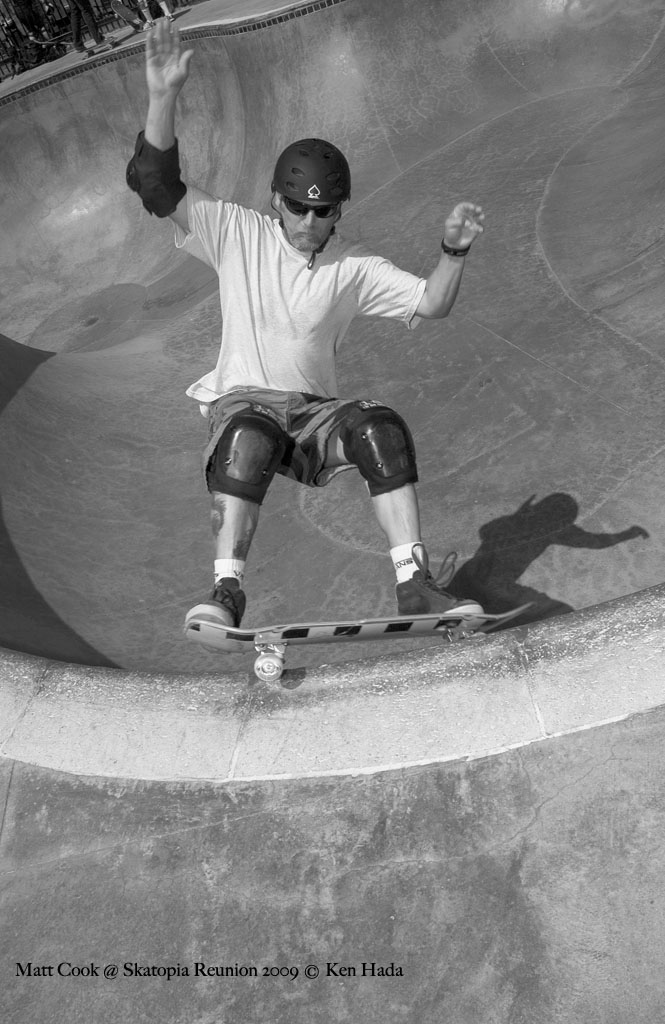 Matt Cook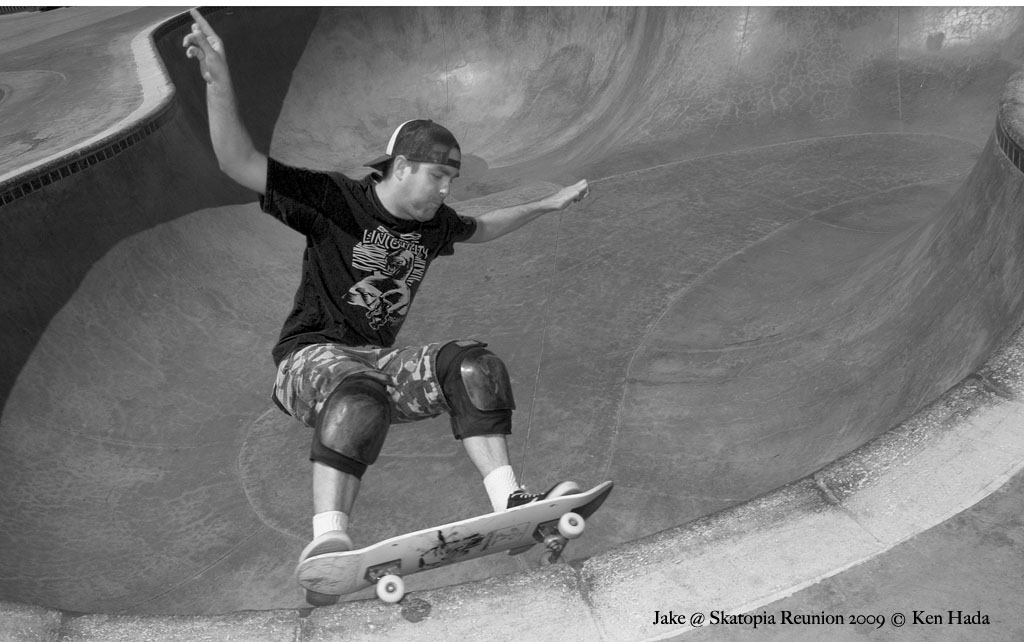 Jake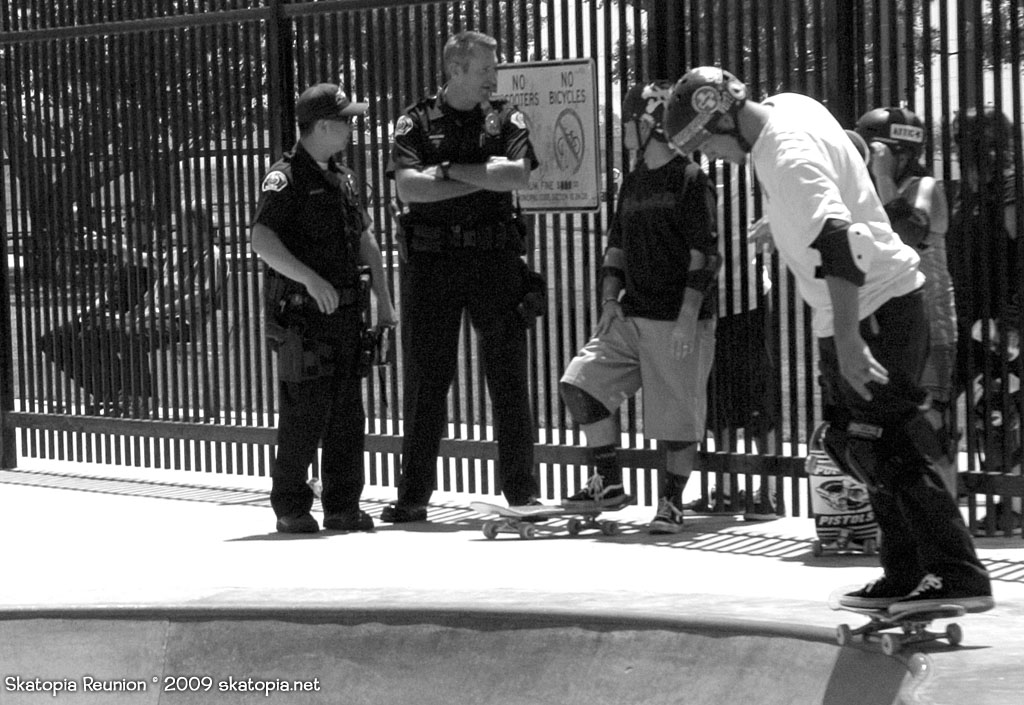 The cops told us that they knew Skatopia was having an event. Which was strange since there wasnt even a flyer for this party? They saw what we were about and left us alone for the rest of the day....wouldnt you?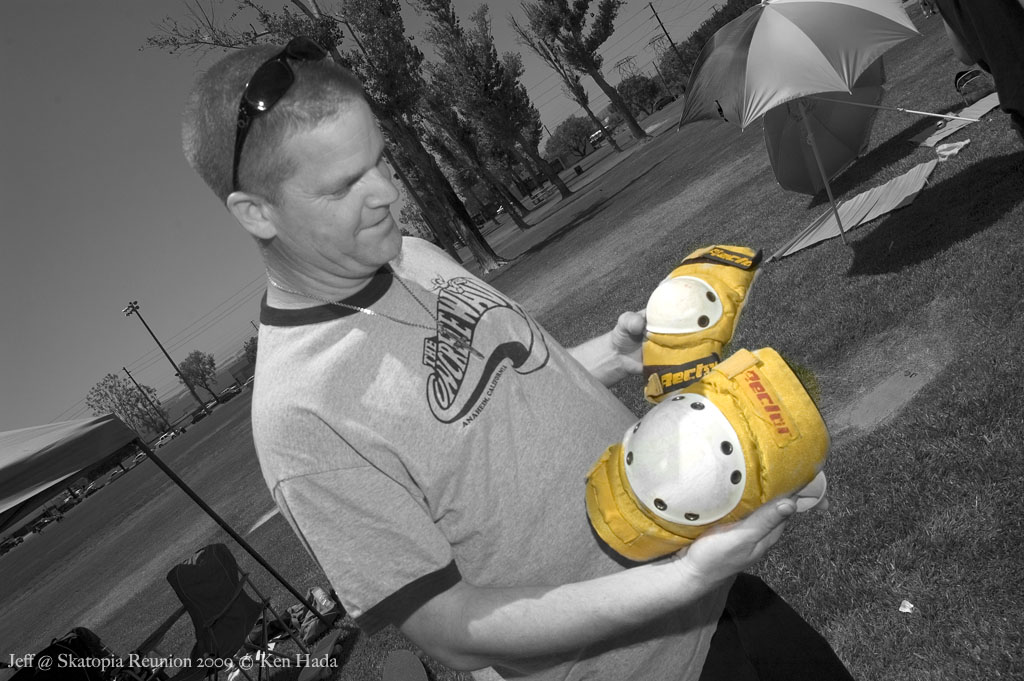 Lots of cool old school skateboard items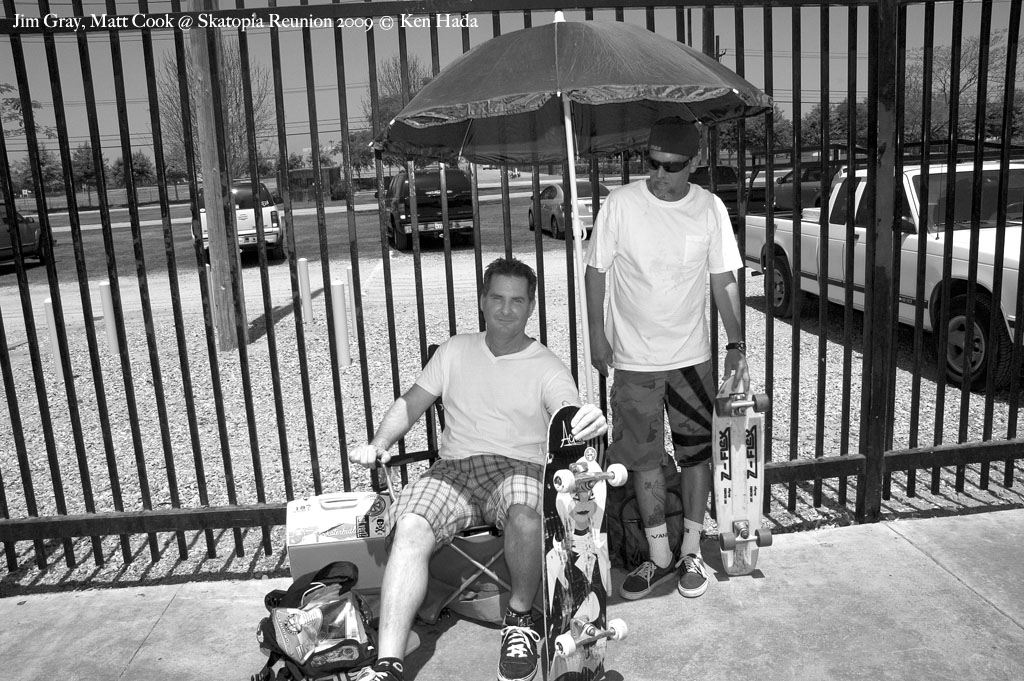 Jim Gray and Matt Cook getting the only shady spot in the park.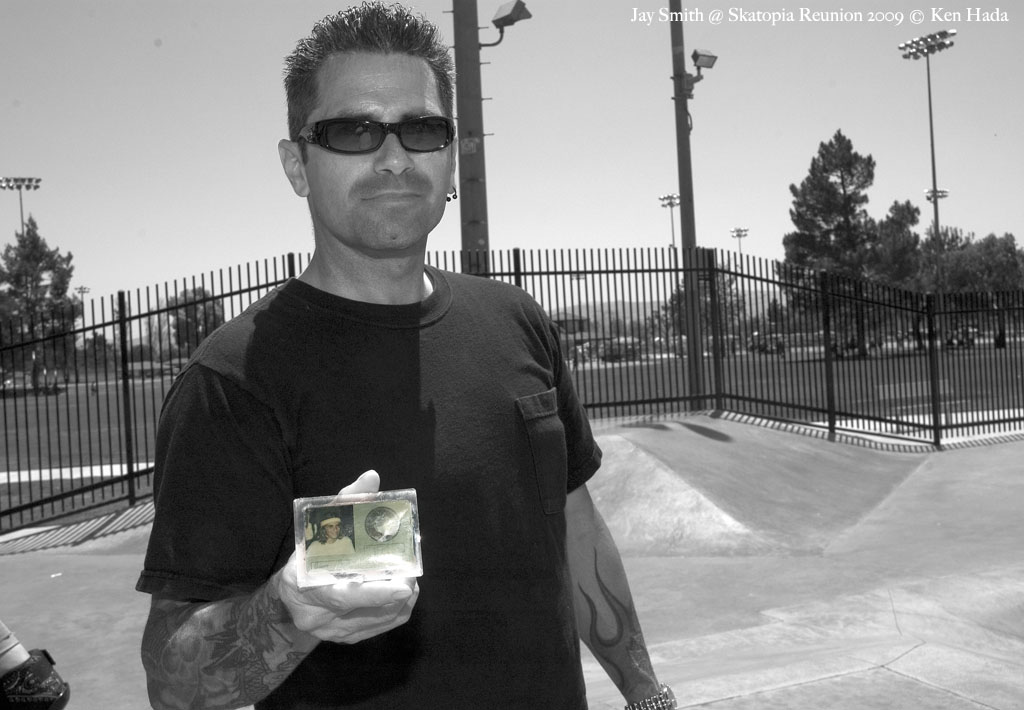 Jay Smith had his Skatopia ID card...too cool!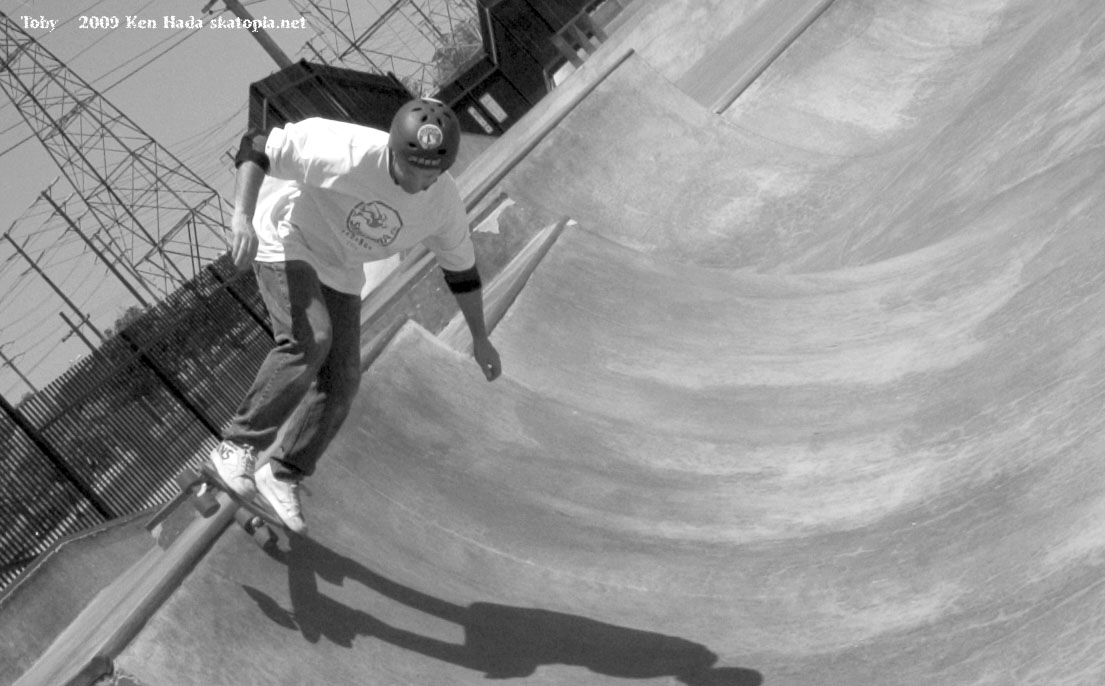 Toby Woller back in the halfpipe.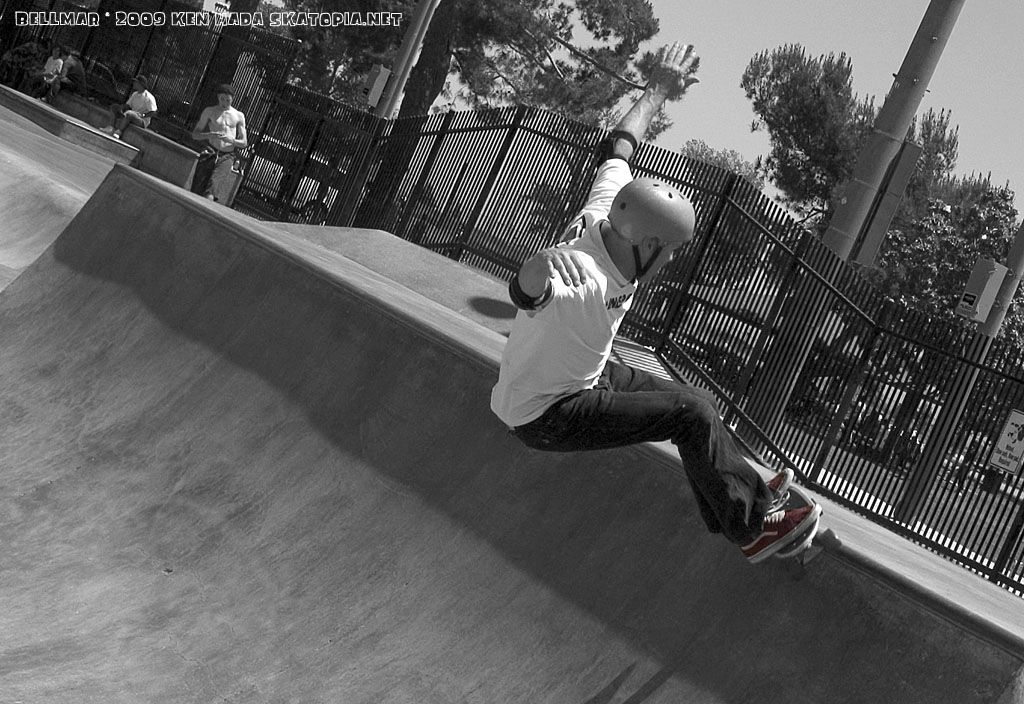 Kelly Bellmar grinding the vintage skate...with style!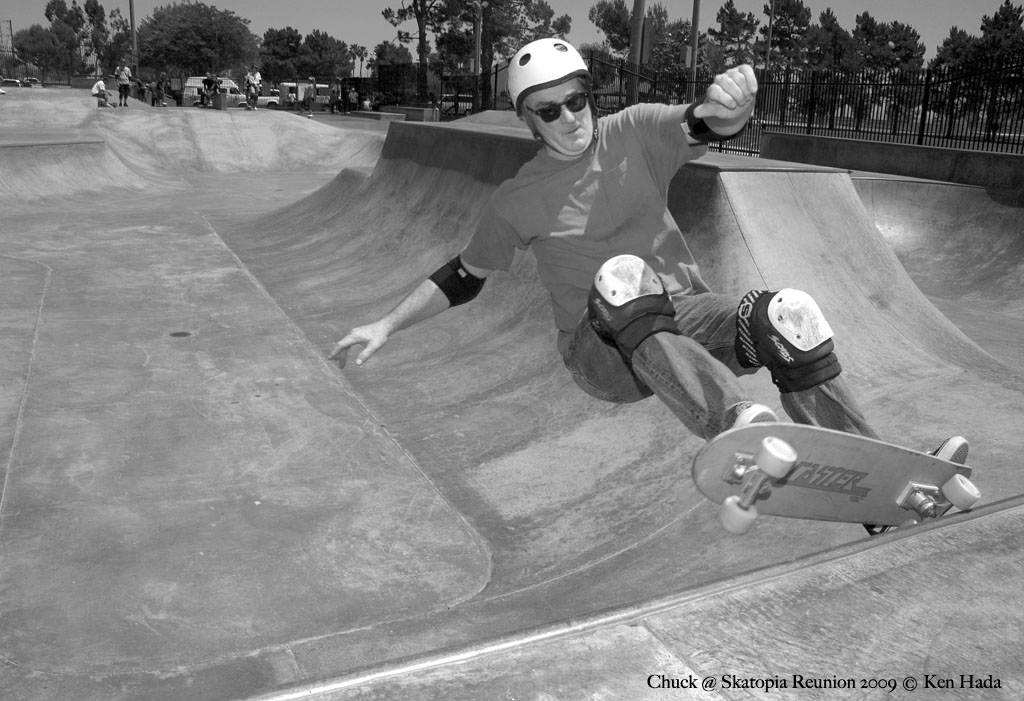 Chuck Hults team T.W.A.T.(time warp adventure team) leader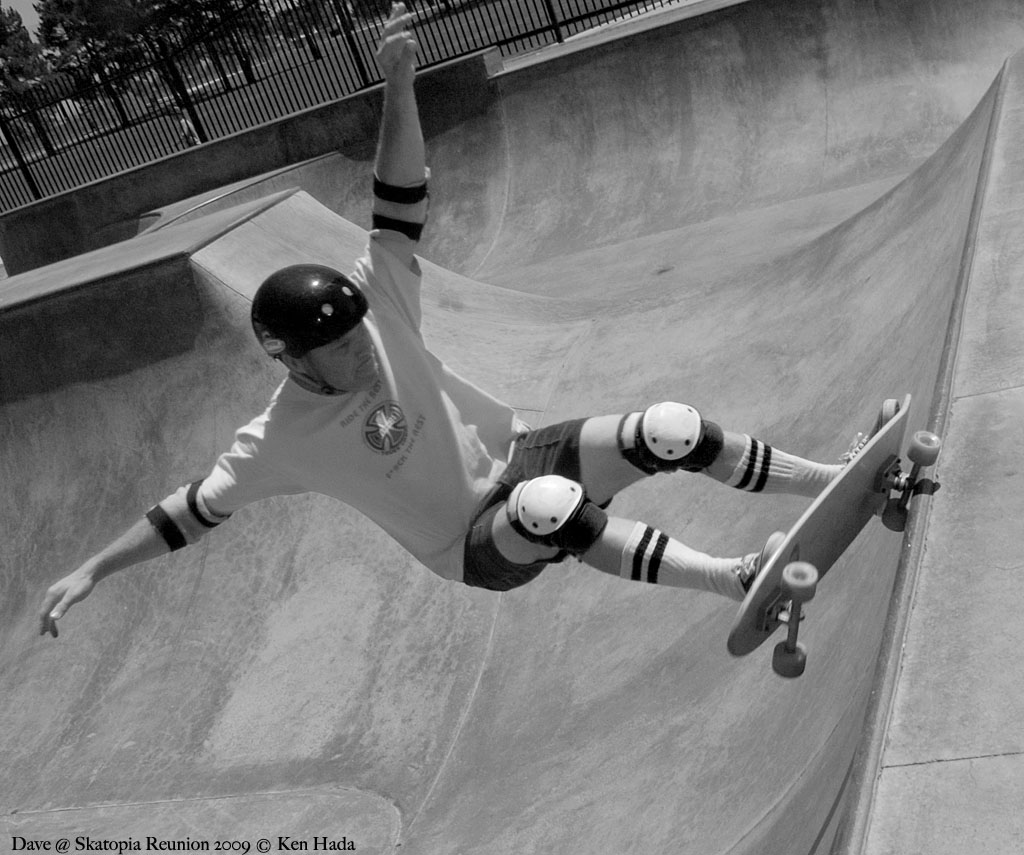 Dave Hegstrom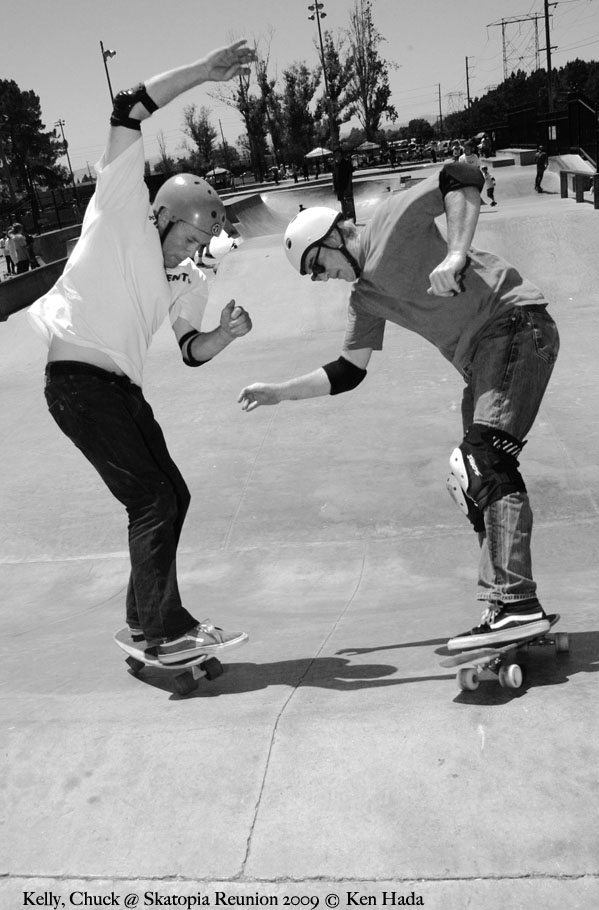 Looks like they are dancing but Chuck an Kelly are actually doing synchronized shuvits.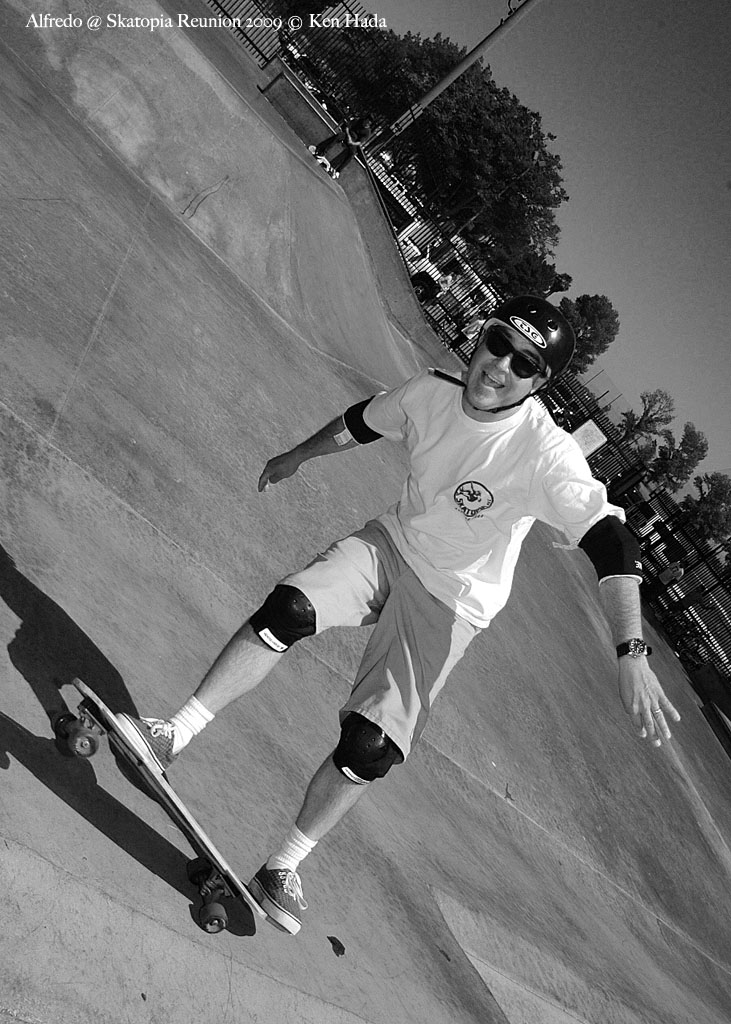 Alfredo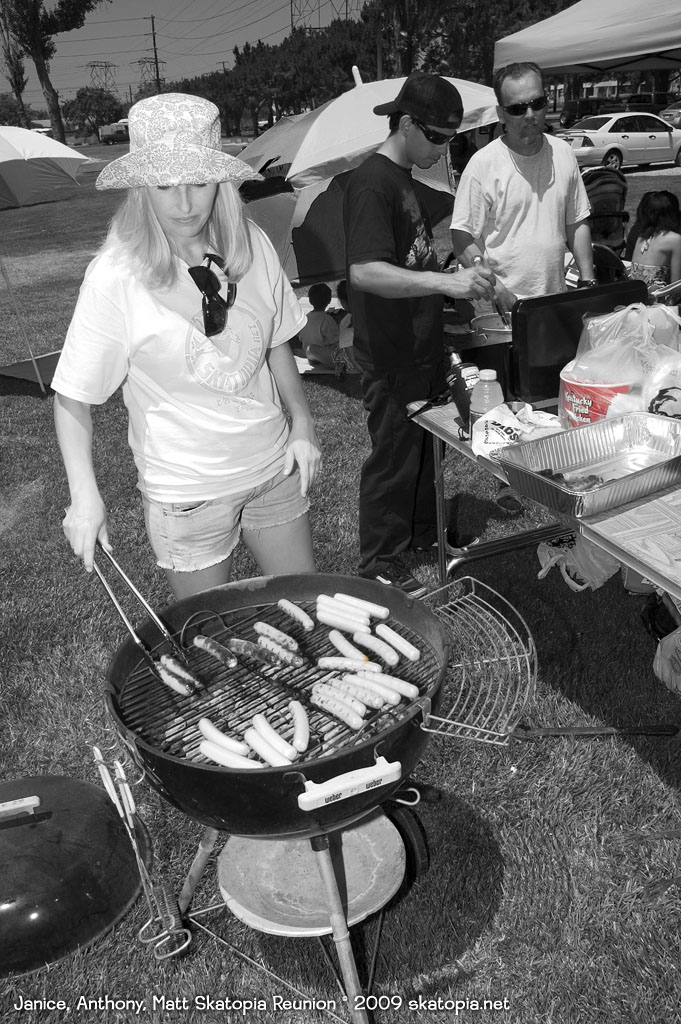 My beautiful wife Janice Hada at the grill. The lovely Anthony Garcia and enchanting Matt Cook at the Coleman stove. There was 70's food and drinks under the easy ups. Even a impromptu wine tasting session.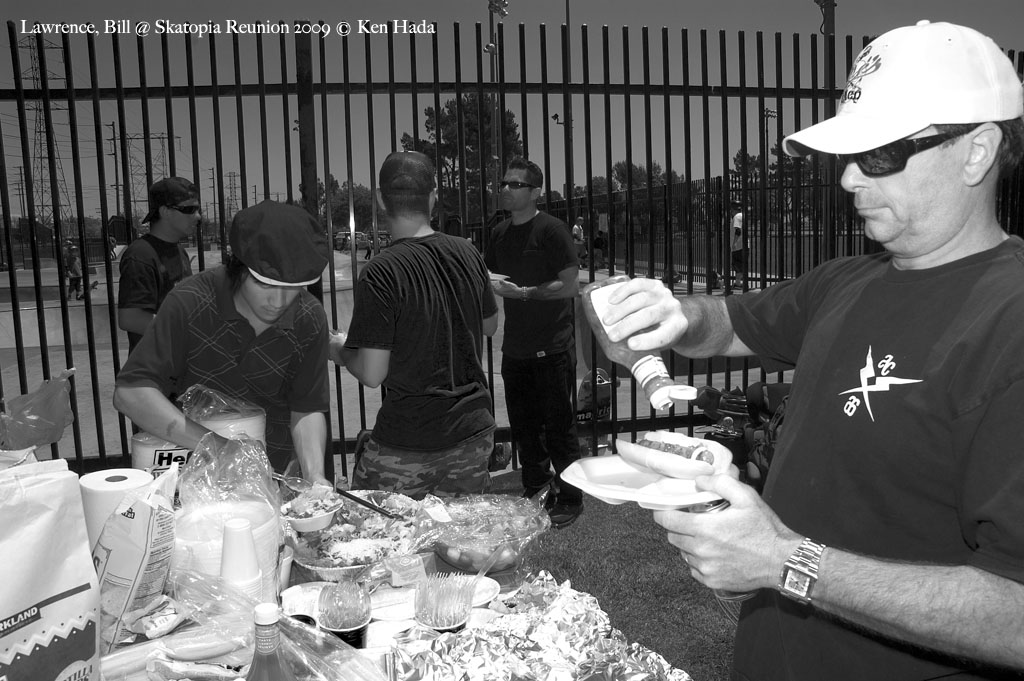 Lawrence and Bill Billing at the food table.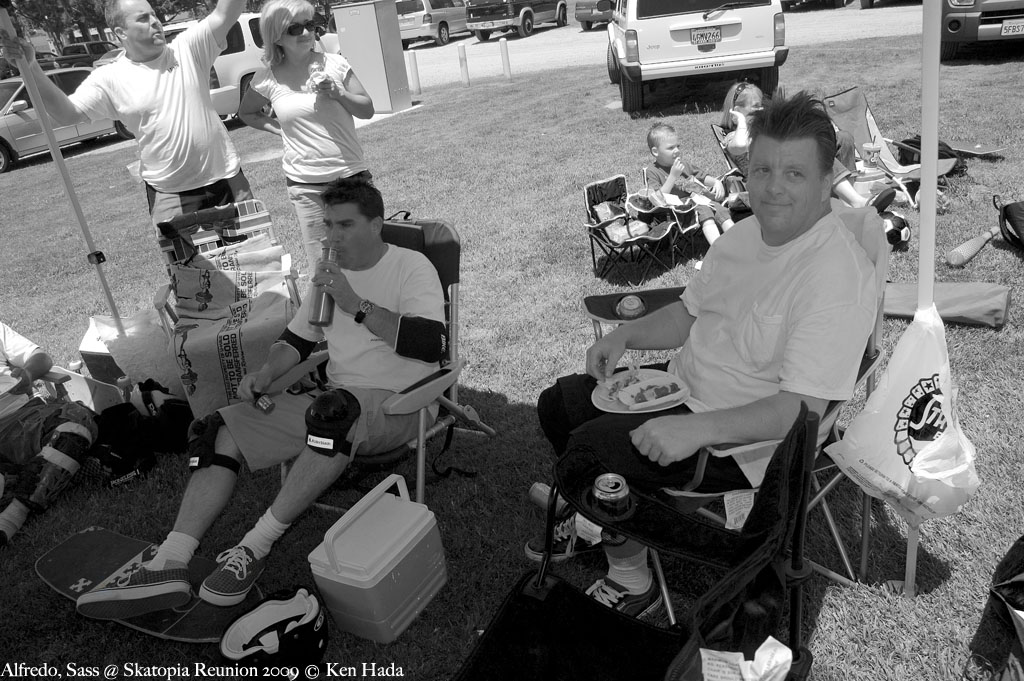 Alfredo and Dave enjoy the shade and some food.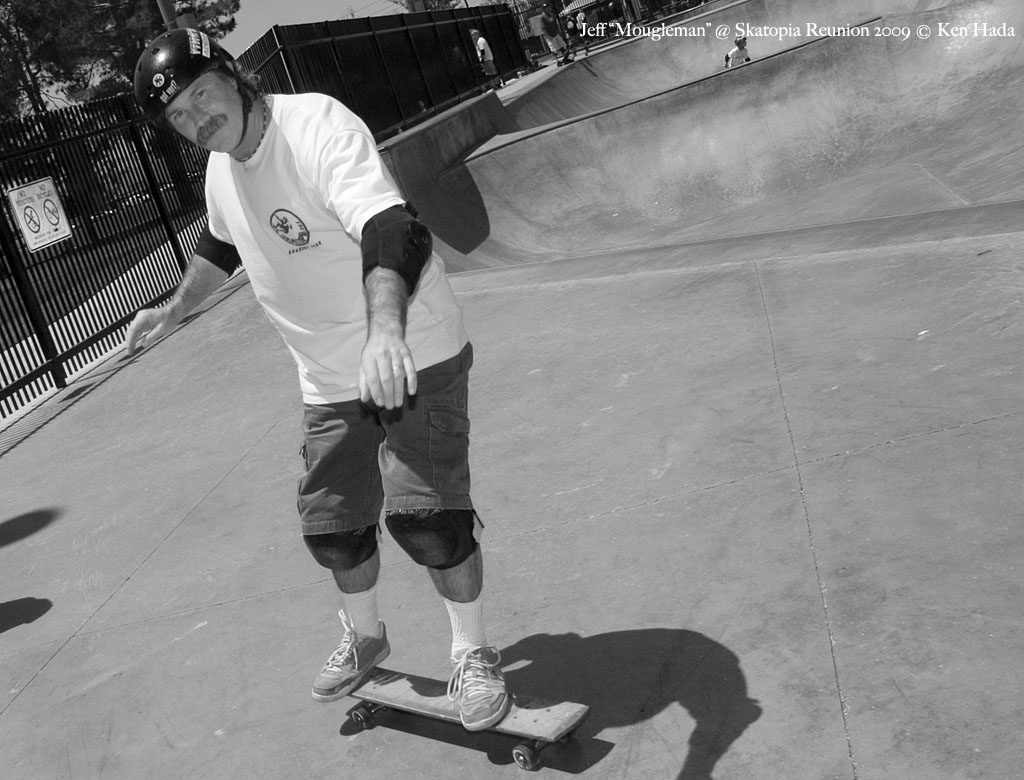 JeffV. aka Mogalman cruising the pool stick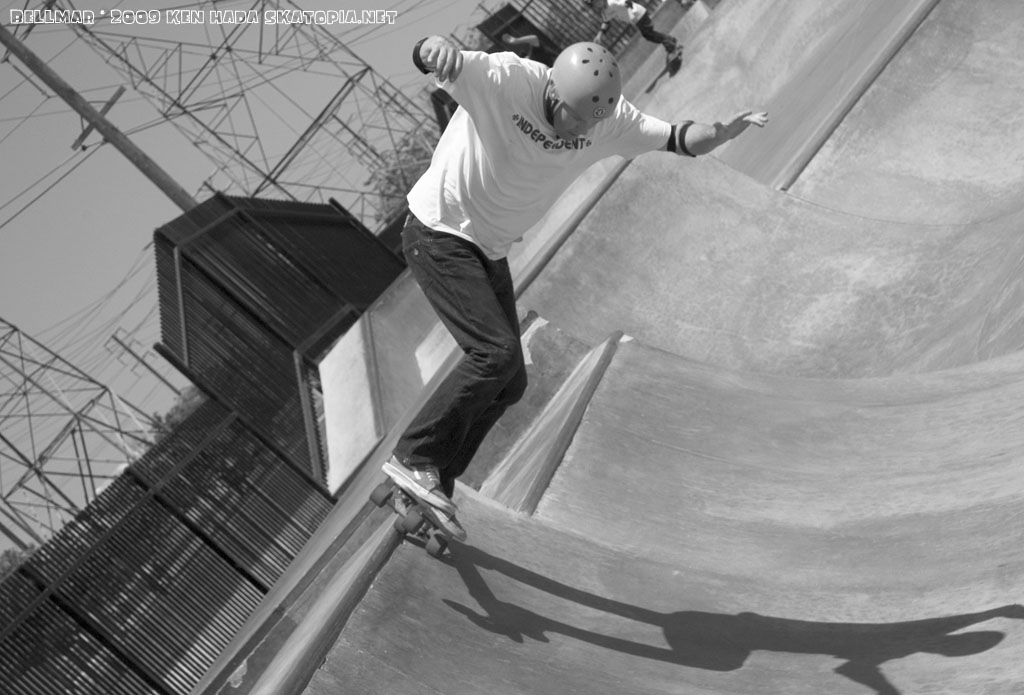 Kelly Bellmar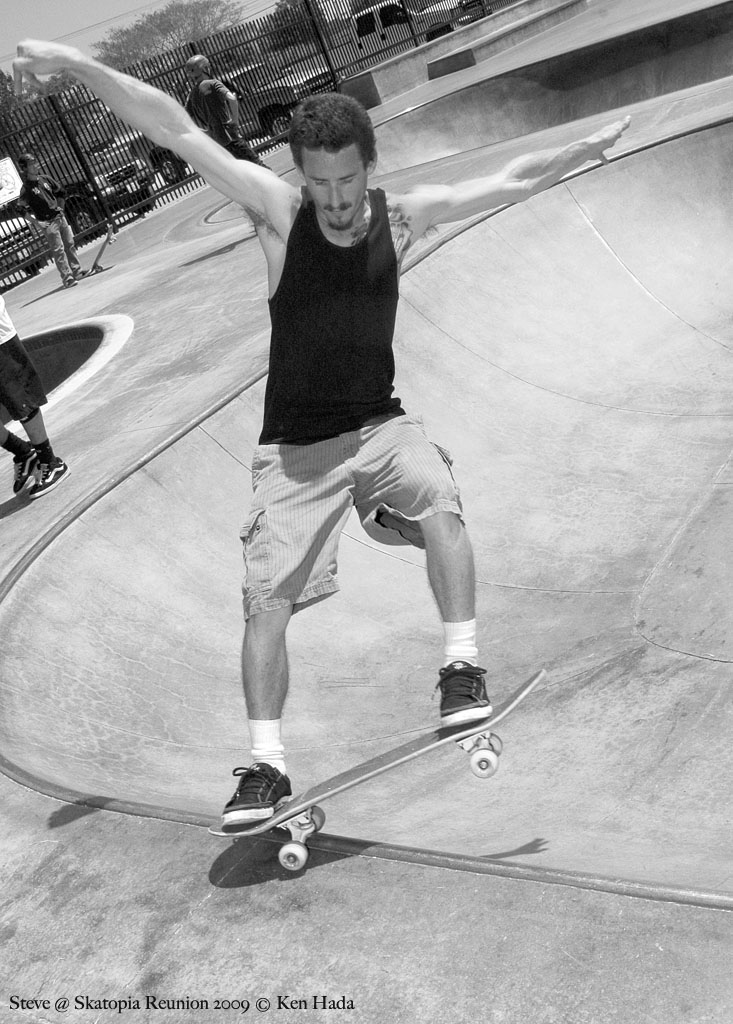 Steve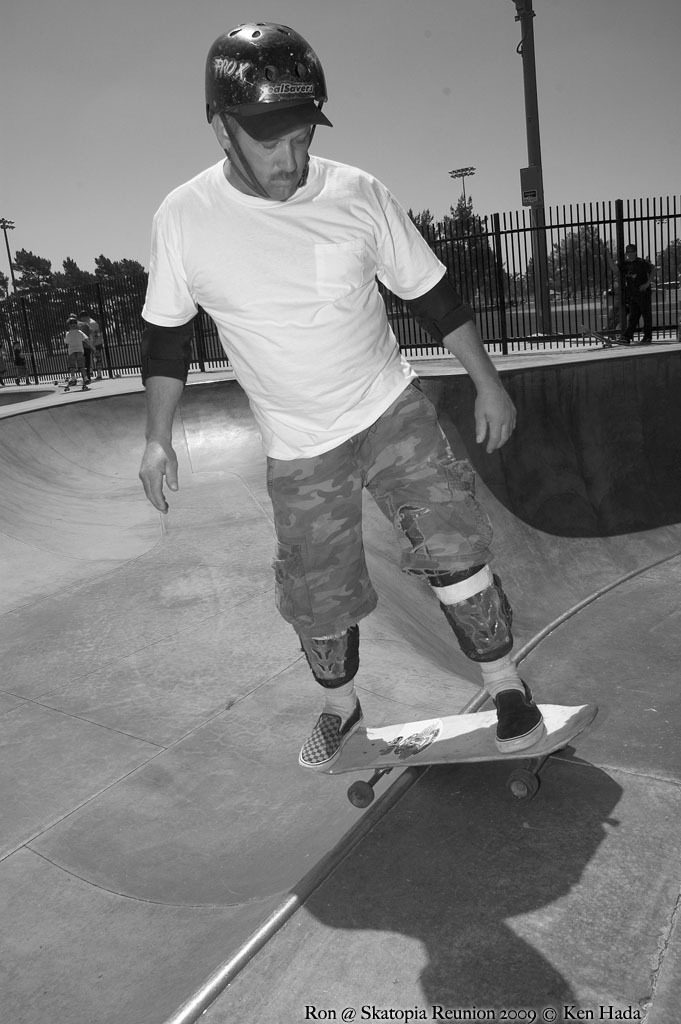 Dale's cousin Ron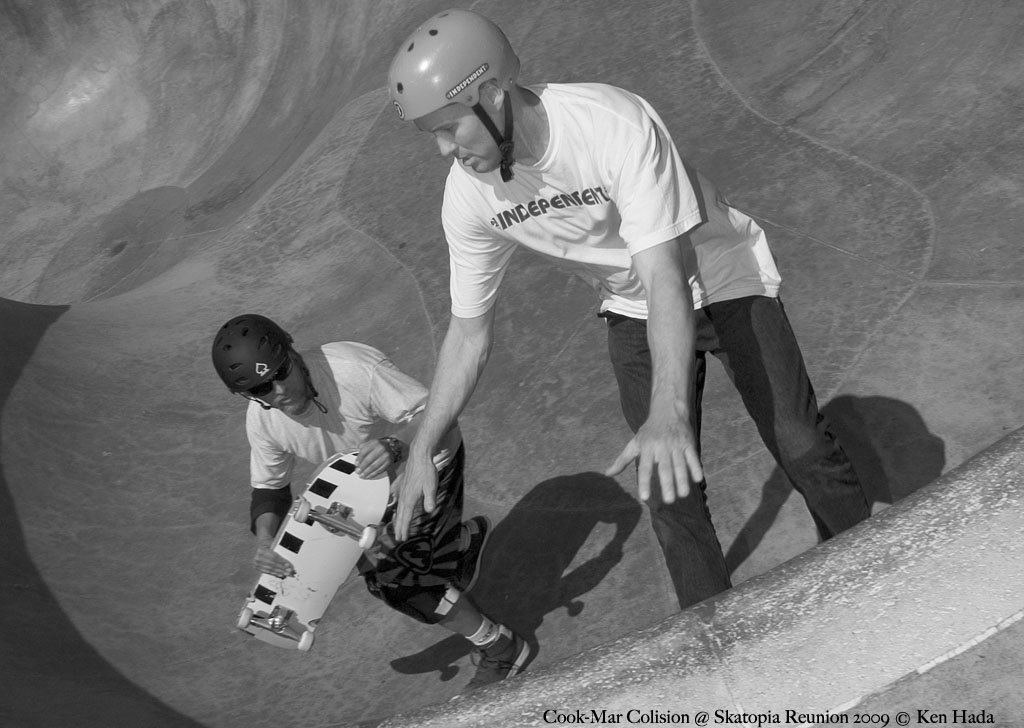 Cook-Mar collision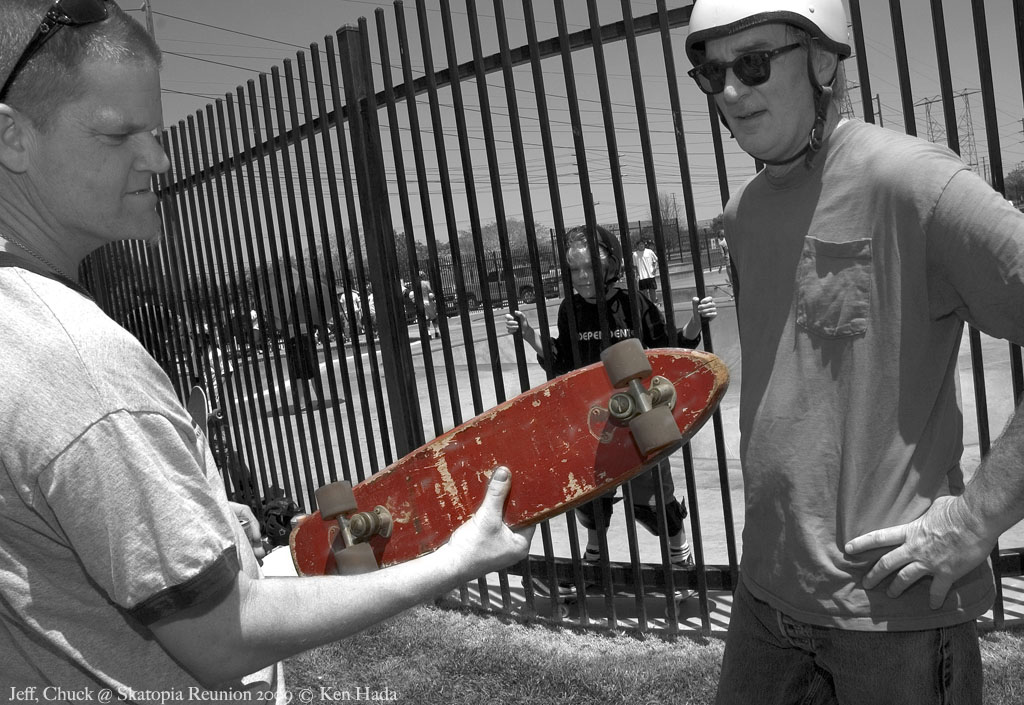 This deck had loose ball bearings.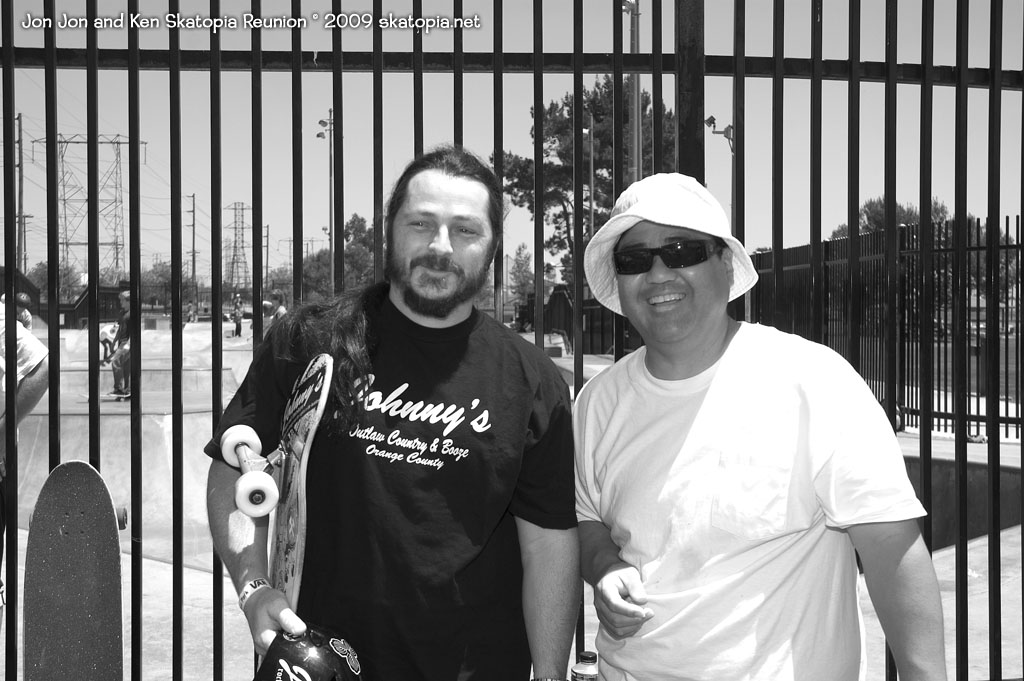 Jon Jon and I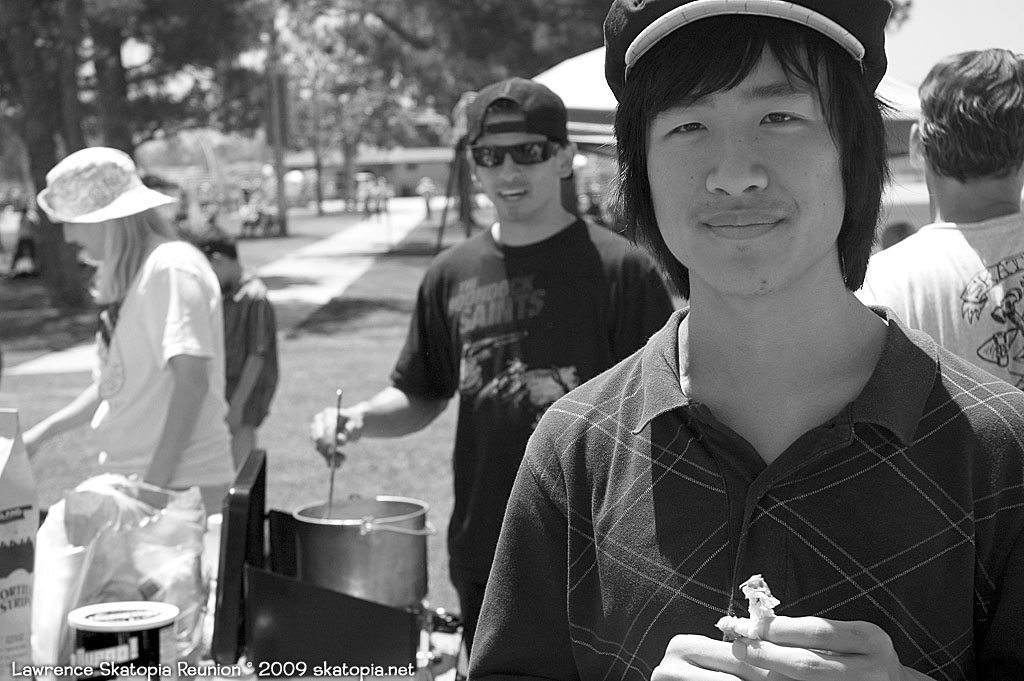 It was so hot Lawerance got a bloody nose.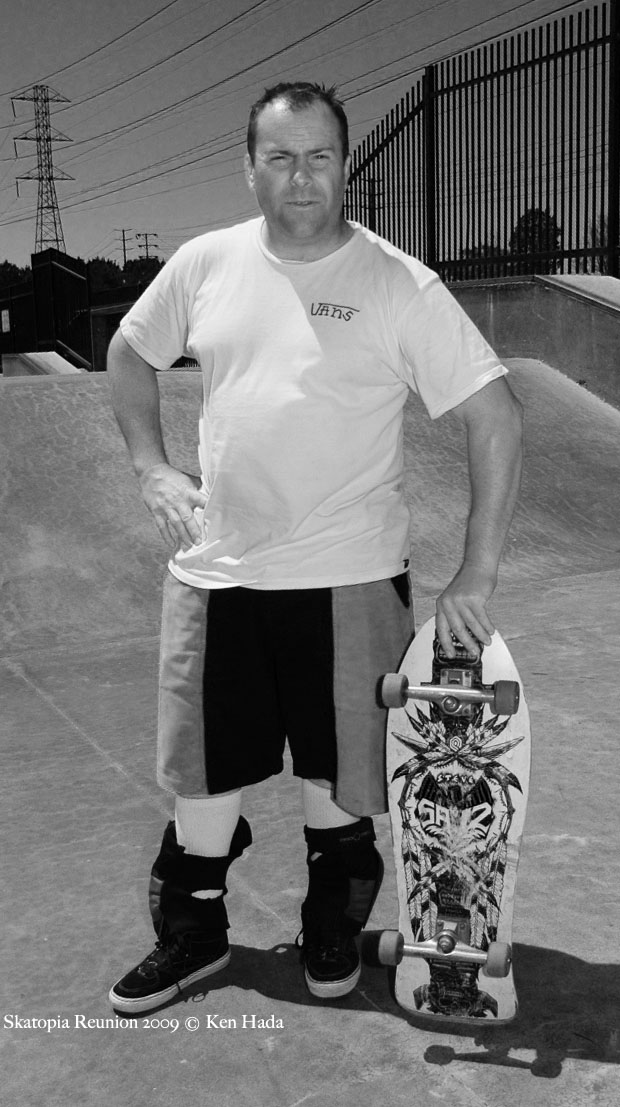 Todd is about to become a CHP officer.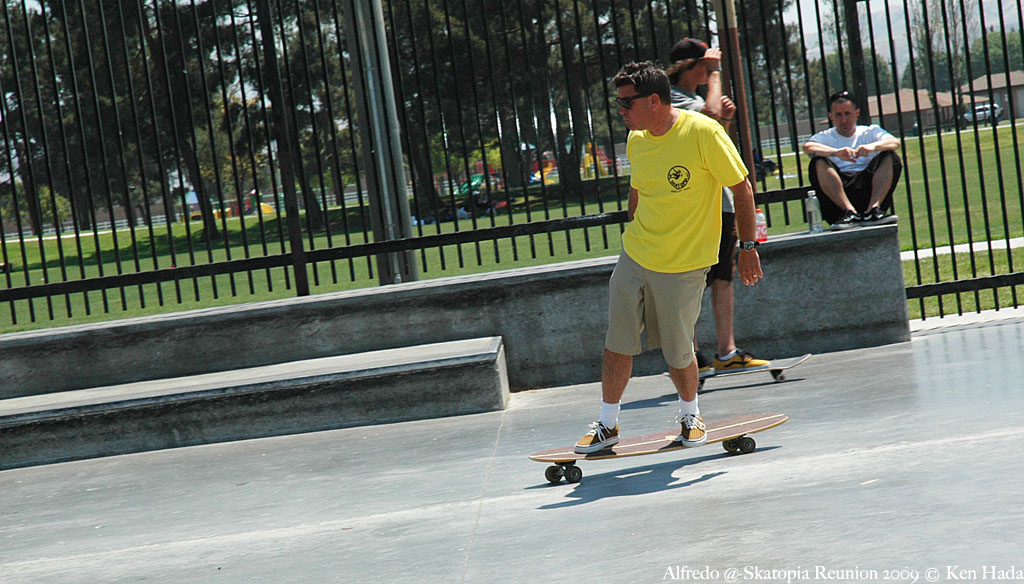 This photo reminds me of Skatopia. I can still see Alfredo carving around the freestyle area of Skatopia in his staff shirt. I can see and hear the blue river of water flowing into the pond. Most of us lived in the little snake bowl. Skatopia was not just a fun skatepark it was a paradise for kids...the halpipe and pools, snake runs. clover, upside down pyramid, slalom (which doubled as a huge drainage ditch), game room, pro shop, truck stop and most of all the locals and people who worked there.